Printing A4 Sheets Of Serial Numbered Book Labels
Find out how to print A4 sheets of serial numbered book labels.

Click on the "Reports/Labels" popup menu and choose the "Open Layouts" item.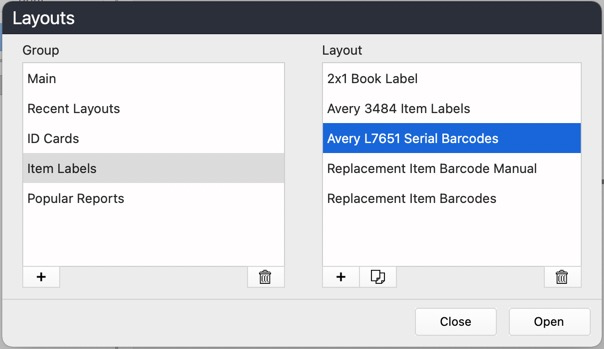 Select the "Item Labels" item on the left list and the "Avery L7651 Serial Barcodes" on the right list.
Click the "Open" button.

The screen will show the layout above. This shows a sheet of serial numbered barcodes starting at the last number you printed plus one.
Click the "Print" button in the Layout box to the left.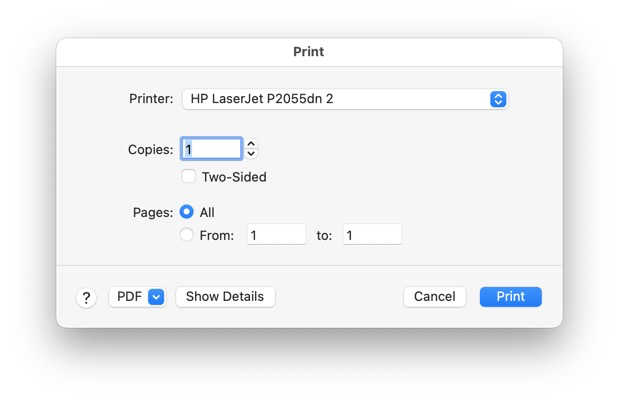 Choose your printer and click the "print" button.

To print one sheet of labels enter 1 here and click the "OK" button"

The printed labels will print like this onto your label sheet.
The next time you print some labels they will start off from the end of the labels printed before.