Importing CSV files into QuickTrack Pro for schools
Below you will find a tutorial teaching you how to Import a CSV file into QuickTrack Pro for schools.

1. Open the QuickTrack Pro For Schools Software and Click the Import Button.

2. Select Import Data from the menu that opens.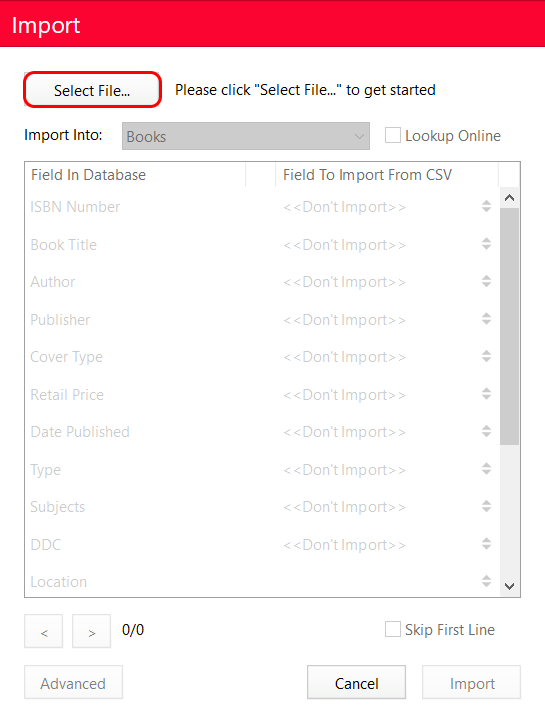 3. Then click the Select File button to choose a csv file to import.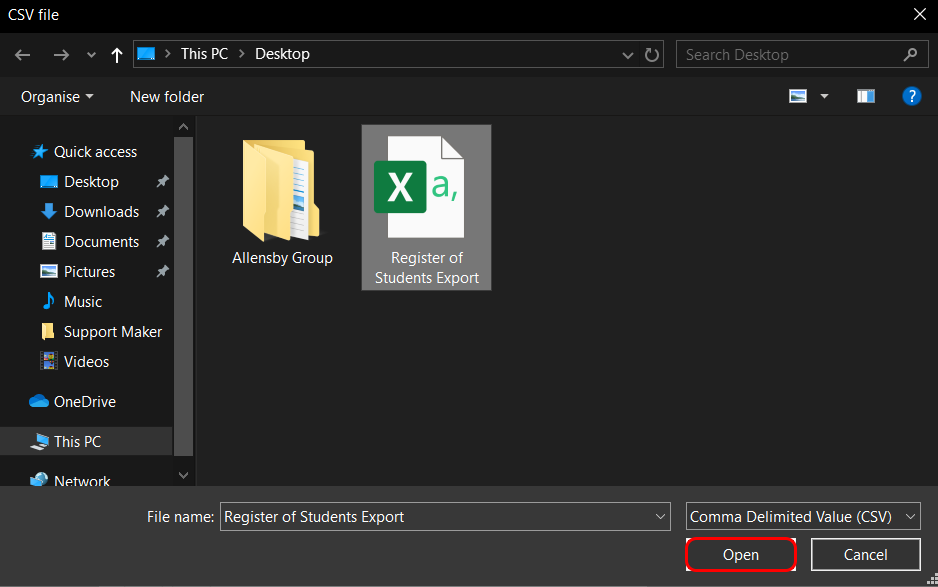 4. Choose a csv file and click Open.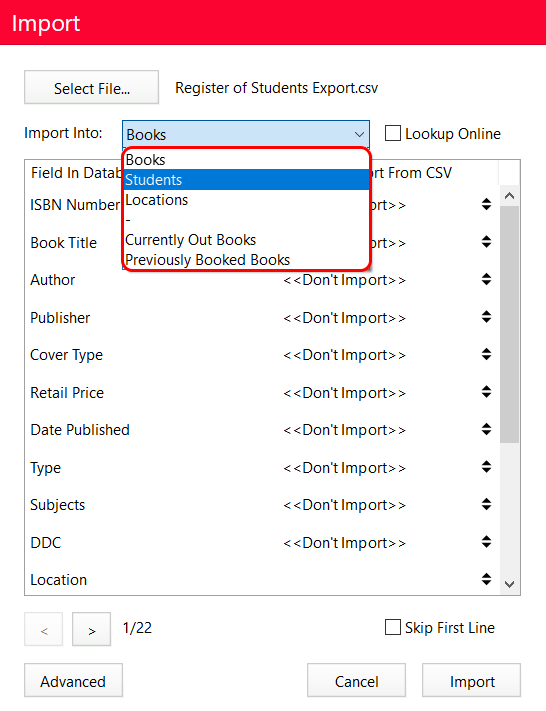 5. Next Choose which database you want to import into for example Students.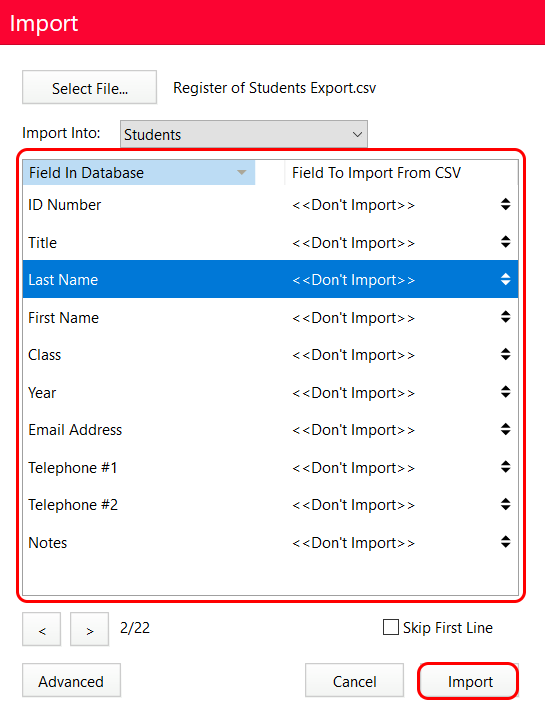 6. Then use the menu to select where you want the information from the file For example Last Name
Then click the Import Button.

7. Click OK