Importing Books From A File with Quicktrack Pro for schools
Below you will find a tutorial teaching you how to import books from a file with QuickTrack Pro for schools
Importing Books From A File


The QuickTrack library software can import books from a CSV file exported from or made elsewhere.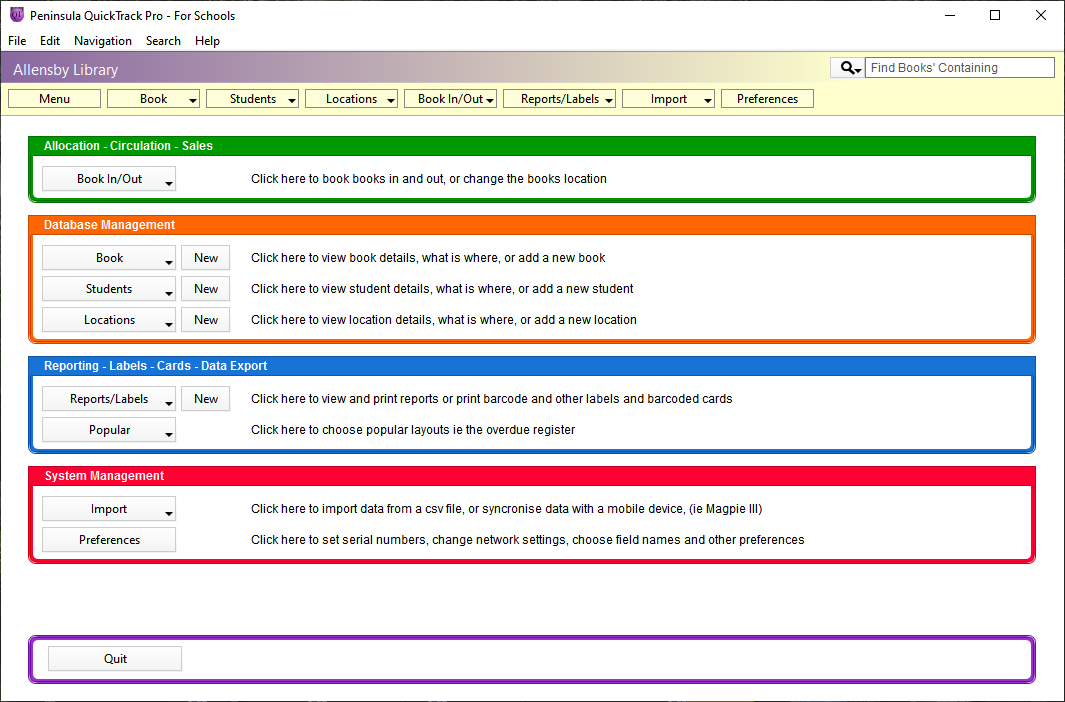 Open the QuickTrack software and you will see the screen shown above.

Click on the Import popup menu at the top of the screen.

Choose "Import Data" from the menu and the Import screen will appear.

Click the "Select File" button to choose a CSV file to import.
Choose your CSV file from the dialog that pops up and click Open.

Choose "Books" from the "Import Into:" popup menu.

If you want the books information, ie title, author etc to be looked up from our server click the "Lookup Online" check box.

Because CSV files can be in different formats, there is a way to adjust which field on the screen the information is entered into.


On the left are the fields in the library software, on the right is a list of what field in the CSV file to enter.

Initially they all say <<Don't Import>>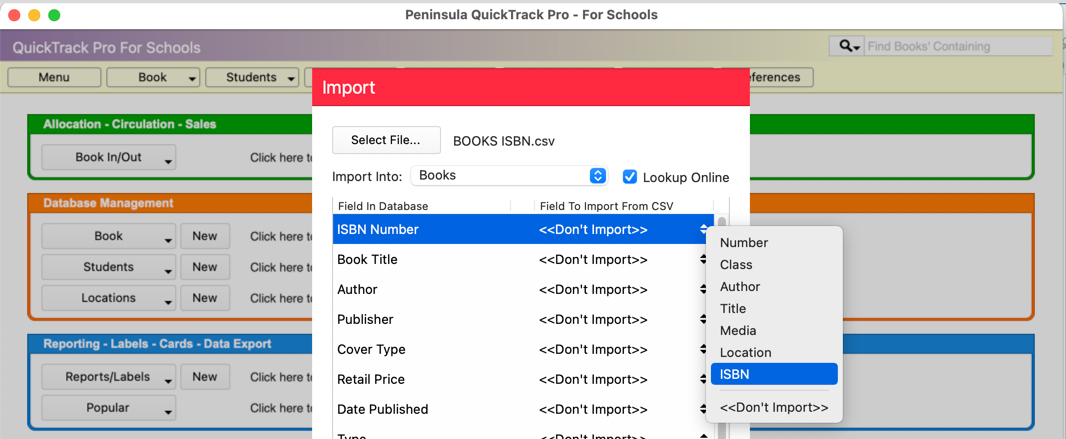 Click at the right end of the line in the list that you want to set to an item in the file.

Choose from the popup menu which field to choose, here we have chosen ISBN.

If you do not want a field filled in leave it as <>.

When you have finished selecting the items you want you are ready to import the file.

If your CSV file has a line with the field names in, click the "Skip First Line" checkbox at the bottom of the window otherwise one of your books will be these headings.

Click the "Import" button to import your file and lookup your book information if needed.