Adding individual books to Quicktrack Pro for schools
Below you will find a tutorial teaching you how to add individual books to QuickTrack Pro for schools

Click the "Books" popup menu at the top of the screen, choose the "New book" item in the menu.

Select the ISBN Number field on the screen using your mouse or trackpad.

Scan the ISBN barcode on the back of the book, this will then be entered and be looked up automatically on the internet using our database.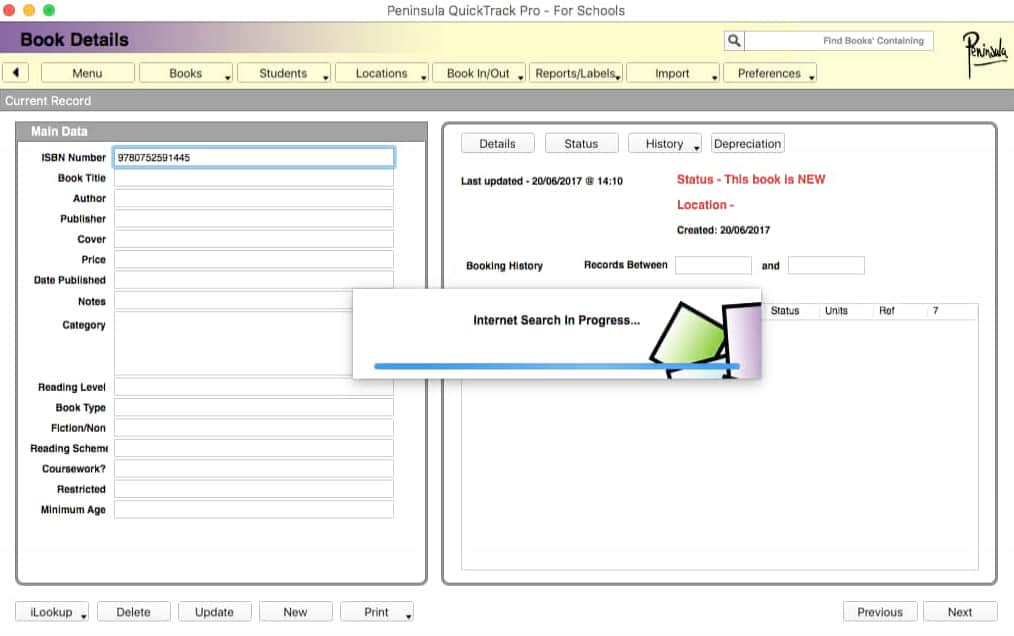 You will now see the information retrieved by the internet lookup on the screen,.

You can edit or enter any other information you may require,
it will be saved when you go to another screen or make a new Book record.

Click "New" at the bottom of the screen to add another book,
repeat these instructions as many times as you need to.

You can also import books from a csv file.
Please see our other guide for how to do this.